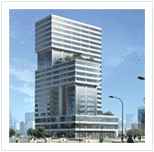 Our company, Ningbo KuoF Lock Factory was established in 1997. When we first started our business, we focused on the development of mailbox locks especially for US market. And with a decade of efforts, we are now capable of manufacturing a full range of mailbox locks, many types of window locks and some locks for automobiles. In years of development, we can supply the above locks with almost all kinds of popular finishes in US such as bronze, polished copper, green bronze, bright chrome, drawing chromium, bright nickel, drawing nickel. And a decade of experience also made us very familiar with US keyways like HL1, NA14, XL2, Y11, and know how to develop new designs to meet customers' special needs.
Besides lock manufacturing, we also developed our business into other related hardware processing for home repair applications. Among our product list are Window latches, Window sash, Chain door lock, Keyed chained door locks, Door guard, Door sash, and plugs.
Ten years of emphasis on the quality of our products makes us a reputable OEM manufacturer in US lock market. We also guarantee our automobile locks to pass salt spray test for 400 hours.
In our factory, more than 50 skilled lock smiths, most of them with 10 years of hardware processing experience, is always awaiting to polish quality locks and other hardware for you.